Tata Motor Share Price: Tata Motors, one of India's most prominent automotive companies, made a groundbreaking announcement on Friday, October 13. Tata Motors announced its intention to sell off a 9.9 percent share in Tata Technologies Ltd., a strategic decision that might drastically alter the company's destiny.
This significant transaction, valued at Rs 1,613.7 crore, is set to be acquired by TPG Rise Climate, a private equity fund with a strong focus on climate-related investments. This move has brought the equity valuation of Tata Technologies to an impressive Rs 16,300 crore, equivalent to $2 billion.
Table of Contents
Tata Motor Share Price: Delving into the Deal
Tata Motors Share Price: In a formal statement, The company has officially confirmed the sale of its 9.9 percent stake in Tata Technologies to TPG Rise Climate.With the usual closing processes in place, this transaction should be completed in the following two weeks.
It's important to note that TPG Rise Climate has previously demonstrated its commitment to climate-focused investments by injecting $1 billion into Tata Passenger Electric Mobility Ltd. This latest venture solidifies their role as a strategic partner in Tata Motors' pursuit of a market-shaping electric passenger mobility business in India.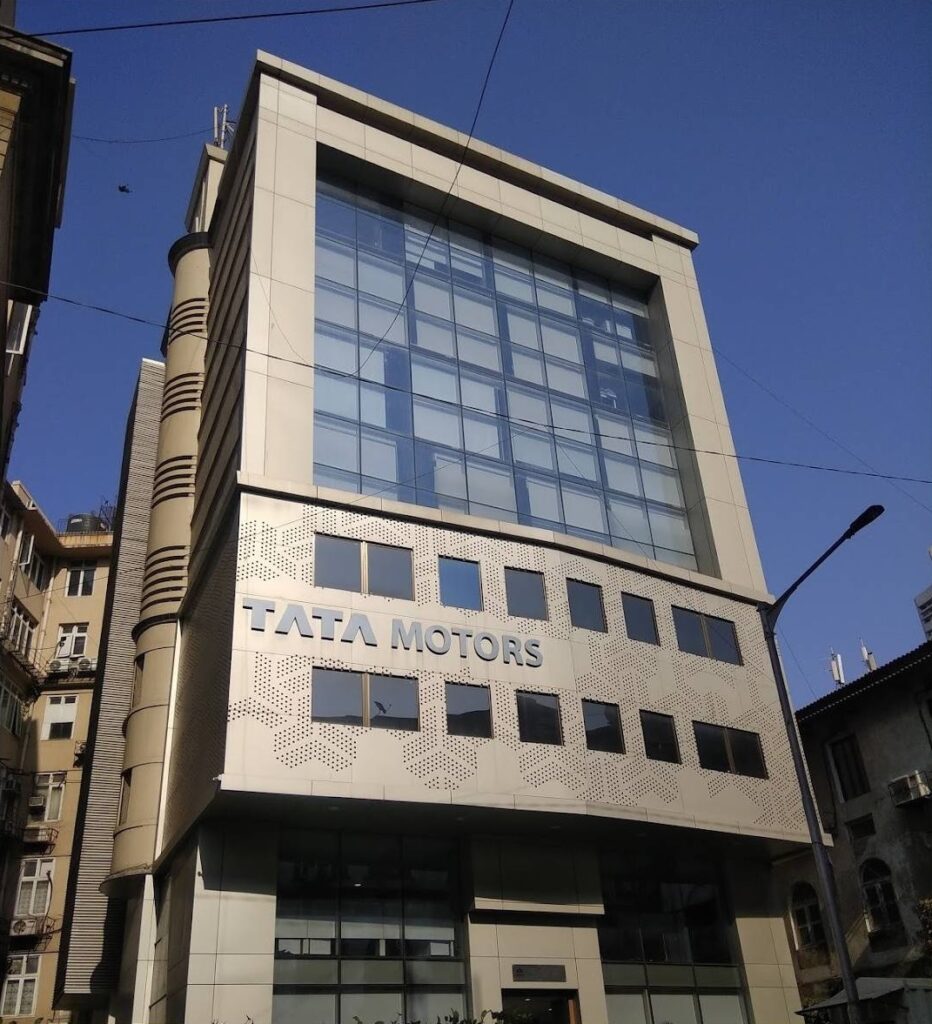 Tata Technologies, the key player at the heart of this transaction, is a globally recognized engineering services company. They specialise in providing innovative product development and digital solutions to original equipment manufacturers (OEMs) worldwide. With deep domain expertise in the automotive sector, Tata Technologies extends its services to clients in related industries such as aerospace, transportation, and construction heavy machinery.
Tata Motor Share Price: The Major Players and Their Stakes
It's critical to comprehend the key actors in the agreement as it develops. Currently, Tata Motors maintains a substantial 74.69 percent stake in Tata Technologies. Meanwhile, Alpha TC Holdings Pte holds a 7.26 percent stake, and Tata Capital Growth Fund I owns 3.63 percent of the firm. The sale of the 9.9 percent stake to TPG Rise Climate SF, along with an endowment trust linked to Tata Trusts Chairman Ratan Tata, marks a pivotal moment in the company's history. TPG Rise Climate takes the lead as the primary investor in this transaction, contributing to the remarkable equity valuation of Rs 16,300 crore for Tata Technologies.
Tata Motor Share Price: Timeline and Financial Implications
The completion of this significant transaction is expected by October 27, 2023, unless mutually agreed upon extensions are necessary. Tata Motors will receive Rs 1,467 crore for the sale of their 9 percent stake to TPG Rise Climate, and an additional Rs 146.7 crore for selling a 0.9 percent stake to the Ratan Tata Endowment Foundation.Notably, Tata Technologies recorded an income from operations of Rs 4,414 crore and a net value of Rs 2,989 crore as of March 31, 2023.
Tata Technologies' Upcoming IPO
Tata Technologies' upcoming IPO is highly anticipated in the primary market. This marks the Tata Group's first public issue since the iconic Tata Consultancy Services' IPO in July 2004. The IPO structure includes an offer for sale of up to 95,708,984 equity shares, with Tata Motors planning to offload 81,133,706 equity shares, Up to 9,716,853 equity shares of the firm may be sold by Alpha TC Holdings, and up to 4,858,425 equity shares may be released by Tata Capital Growth Fund I.
Qualified institutional bidders are poised to reserve half of the net offer, amounting to 50% of shares. Non-institutional investors (NIIs) will be allowed to purchase a maximum of 15% of the shares, while individual investors will be able to purchase about 35% of the IPO.
The Financial Impact
Tata Motors' decision to divest a 9.9% stake in Tata Technologies is part of a broader plan to reduce the company's debt burden.
As of June 2023, Tata Motors' net automotive debt stood at a substantial Rs 41,700 crore. Experts are bullish on the ramifications of this choice, foreseeing a huge drop in Tata Motors net obligation to around Rs 23,000 crore toward the finish of monetary year 2025.
TPG Rise Climate's Role
The transaction is significantly influenced by TPG Rise Climate, which has previously invested in Tata Motors' electric vehicle business. TPG Rise Climate is now set to acquire a substantial 9 percent stake in Tata Technologies, while the Ratan Tata Endowment Fund (RTEF) is set to purchase the remaining 0.9 percent. The anticipated completion date for this transaction is October 27, 2023, as confirmed in the stock exchange notification.
Tata Technologies' Success Story
Tata Technologies has achieved substantial growth and success in recent times. Their revenues surged to Rs 4,418 crore, marking a remarkable 25 percent increase. Even more impressively, their profit after tax experienced a substantial 63 percent jump, reaching an impressive figure of Rs 708 crore. As the Tata Technologies IPO approaches, the company plans to offer 23.6 percent of its paid-up share capital to the market. This includes the participation of key stakeholders such as Tata Motors, Alpha TC Holdings, and Tata Capital Growth Fund I.
Conclusion: Tata Motor Share Price A Transformative Move
Tata Motors' strategic decision to sell a 9.9 percent stake in Tata Technologies to TPG Rise Climate is undoubtedly a transformational move. This choice adjusts intimately with the organisation's de-utilizing targets and prepares for a promising future.
As the IPO of Tata Technologies draws near, investors, stakeholders, and industry observers are keeping a keen eye on these developments. Beyond the reduction of debt, this transaction underscores Tata Motors' growing emphasis on electric mobility and climate-focused investments, firmly positioning them for success in a rapidly evolving automotive landscape.
Disclaimer: The information in this "Stock Profile" blog post is for informational purposes only. It is not financial advice. Always consult a qualified expert before making investment decisions.