In a shocking turn of events, Adani Group shares took a sharp nosedive, plummeting by up to 7.5% in response to reports of the National Financial Reporting Authority (NFRA) scrutinizing one of its auditors, SR Batliboi, an EY member firm. The financial market has been rocked by this revelation, and Adani Group is feeling the pressure.
Table of Contents
Adani Group Shares: The NFRA Investigation
The NFRA, India's accounting regulator, recently initiated an investigation into the auditing practices of SR Batliboi. This EY member firm is responsible for auditing several key Adani Group companies, including Adani Power, Adani Green Energy, Adani Wilmar, Ambuja Cements, and ACC. This move follows a Bloomberg report stating that the NFRA has requested files and communications related to these audits.
The Market Reaction on Adani Group Shares
The impact of the NFRA investigation was swift and severe. The stock price of Adani Enterprises, fell 3.9% and hit an intraday low of Rs 2,167.05 on the National Stock Exchange. The entire group suffered as a result of this reduction: Adani Green Energy fell 6.9%, Adani Power suffered a large 7.5% decline, and Adani Ports fell 1.9% to Rs 754.50.
Here's a snapshot of the intraday falls for some key Adani Group companies:
Adani Enterprises: 3.9% (Intraday Low: Rs 2,167.05)
Adani Ports: 1.9% (Intraday Low: Rs 754.50)
Adani Power: 7.5% (Intraday Low: Rs 289.35)
Adani Energy Solutions: 4.6% (Intraday Low: Rs 686.00)
Adani Green Energy: 6.9% (Intraday Low: Rs 815.55)
The market's reaction underscores the significance of this investigation and the potential implications for the Adani Group.
Adani Group's Response
A spokesman of the Adani organisation has strongly denied any suggestion that the organisation and its several businesses have strayed from the laws and accounting norms of the areas in which they operate, especially in light of these recent events. India's energy landscape is set to be significantly impacted by green hydrogen, which might eventually relieve the country of the financial burden of energy imports.
This steadfast commitment demonstrates the group's faith in the ethics of its procedures, governance, and financial activity disclosure.
Adani Group Shares: NFRA's Role in India
The National Financial Reporting Authority (NFRA), established in 2018, serves as a critical regulator within India's auditing sector. It possesses the authority to levy penalties and even prohibit audit agencies and individual auditors from practising for a specified period. In the past five years, the NFRA has debarred over 40 individuals, emphasizing its commitment to upholding auditing standards and ethics.
Adani's Green Hydrogen Plans
Despite the ongoing scrutiny, the Adani Group is not slowing down its ambitions. It is actively seeking to raise up to $4 billion to develop manufacturing plants for low-cost green hydrogen production. Adani New Industries Ltd., a subsidiary of Adani Enterprises Ltd., is leading this fundraising effort with the participation of domestic and international banks.
In partnership with TotalEnergies SE of France, Adani is committed to investing $5 billion in India for green hydrogen and related products. This initiative aligns with India's efforts to decarbonize its economy and transition away from fossil fuels.
Adani Group Shares : A Green Future
Gautam Adani, the leader of the Adani Group, has emphasized the group's commitment to green ventures. A significant portion of the anticipated capital expenditure—75%—will be directed toward renewable energy, green component manufacturing, and associated infrastructure. This visionary approach aims to reduce India's reliance on fossil fuels and promote energy self-reliance through green hydrogen production.
India's energy landscape is set to be significantly impacted by green hydrogen, which might eventually relieve the country of the financial burden of energy imports.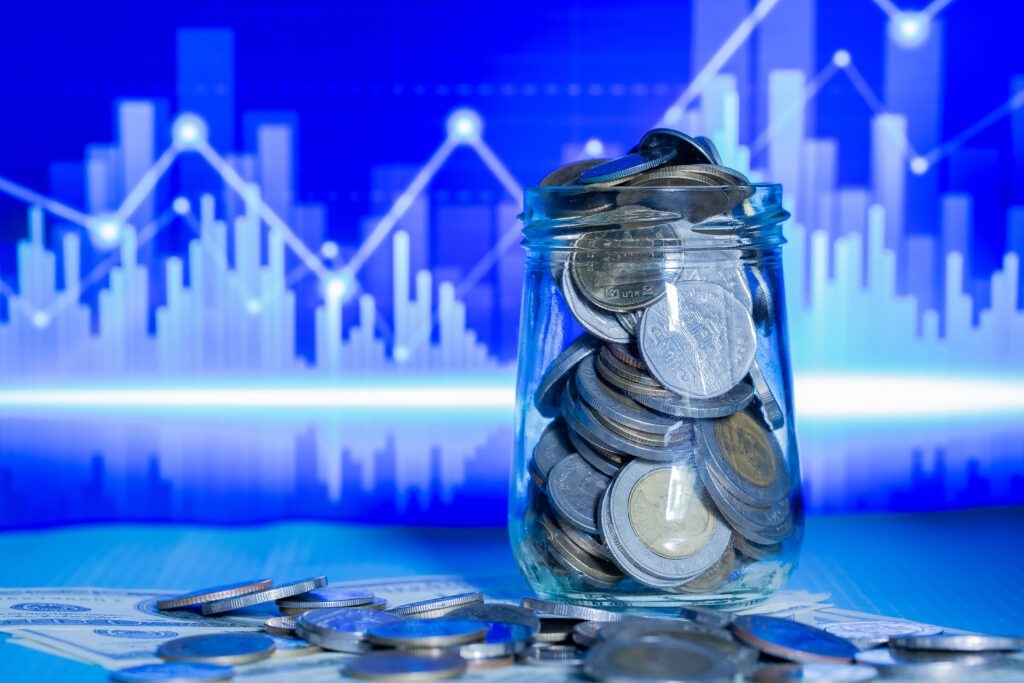 Adani Group Shares: Project Financing and Recovery
Adani New Industries is embarking on an independent capital-raising effort, focusing on a green hydrogen facility with a projected annual production capacity of 1 million metric tons. This facility, currently under construction in Gujarat, is expected to begin production in 2007.
The successful completion of project financing will serve as a testament to the regained confidence of lenders in the Adani Group, particularly following the corporate fraud allegations made by Hindenburg Research in late January. While the group vehemently refuted these allegations, its bonds and shares experienced a significant decline and have yet to fully recover. The market regulator in India has ordered an investigation to see whether the group has broken any local securities regulations.
Disclaimer: The information in this "Stock Profile" blog post is for informational purposes only. It is not financial advice. Always consult a qualified expert before making investment decisions.