In a remarkable turn of events, the Indian stock market experienced significant growth on a Wednesday. BSE Sensex, the benchmark index, surged to 66,504, marking a notable 0.64% increase or a gain of 420 points.
Simultaneously, NSE Nifty, another prominent stock index, showed an equally impressive performance, reaching 19,816, an increase of 0.64%, equivalent to 127 points. Amidst this upswing, one company, in particular, stands out—Tanla Platform.
Table of Contents
Tanla Platform Share price : Revolutionising Global Collaboration with CPaaS Solutions
Tanla Platform Share Price : Tanla Plateform is not just any company; it is revolutionising global collaboration and communication through CPaaS (Communications Platform as a Service) solutions. Founded in 1999, Tanla pioneered the development and deployment of A2P SMSC (Application-to-Person Short Message Service Center) in India. Today, it stands as one of the world's largest CPaaS providers, facilitating over 800 billion interactions annually.
Trubloq, the world's largest blockchain application, processes a staggering 63% of India's A2P SMS traffic, a testament to Tanla's influence. With a patented enterprise-grade platform, Tanla ensures a secure, private, and trusted experience for businesses and mobile carriers alike.
The Hyderabad-based business is included in prominent indexes including FTSE Russell, MSCI, Nifty Digital Index, BSE 500, and Nifty 500.It is traded on the NSE and the BSE.
Tanla Platform Share price : Impressive First Quarter Results
In a nod to its robust performance, Tanla Platform recorded a 13.9% increase in sales during the first quarter, reaching Rs 911 crore. Simultaneously, the operating profit witnessed a substantial surge of 38.9% to Rs 182 crore. The net profit also showed remarkable growth, rising by 35% to Rs 135 crore.
Tanla Platform Share price: The Performance
What truly sets Tanla Platform apart is its remarkable stock performance. The firm has produced outstanding returns of 43.7% during the previous year, and over the last three years, it has astonishingly produced gains of 290%. Furthermore , the company's ROE (return on equity) and ROCE (return on capital employed) are exceptional, coming in at 31.2% and 37.9%, respectively.
On a recent Wednesday, Tanla Platform share price surged by over 8%, reaching an intraday high of Rs 1,121. Furthermore, there was a greater than 2.05-fold rise in the share trading volume. It's a stock that investors should undoubtedly keep a close eye on.
What's Next for Tanla Platform Share price?
With Tanla Platform share price soaring 87% in the past six months, it's crucial for investors to make informed decisions. The stock was last seen trading at Rs 1,090.25, representing an impressive gain of 87.10%. On BSE, an astounding 58,000 shares changed hands, far exceeding the two-week average volume of 23,000 shares. The turnover on the counter stood at Rs 6.26 crore, commanding a market capitalization of Rs 14,625.68 crore.
According to market experts' observations, the stock may find support at Rs. 1,031, and possible upside goals lie between Rs. 1,150 and Rs. 1,200.
Jigar S Patel, a Senior Manager – Technical Research Analyst at Anand Rathi Shares and Stock Brokers, recommends buying in the range of Rs 1,080–1,100 with an upside target of Rs 1,200, along with a stop loss at Rs 1,030.
AR Ramachandran from Tips2trades notes the bullish trend on the daily charts and sees a strong support at Rs 1,031. A daily close above the resistance at Rs 1,098 could lead to a target of Rs 1,180 in the near term.
DRS Finvest founder Ravi Singh shares the optimism, stating that the stock appears bullish, drawing strength from the benchmark indices. Daily charts indicate a strong move ahead, and a target of Rs 1,150 seems probable in the near term.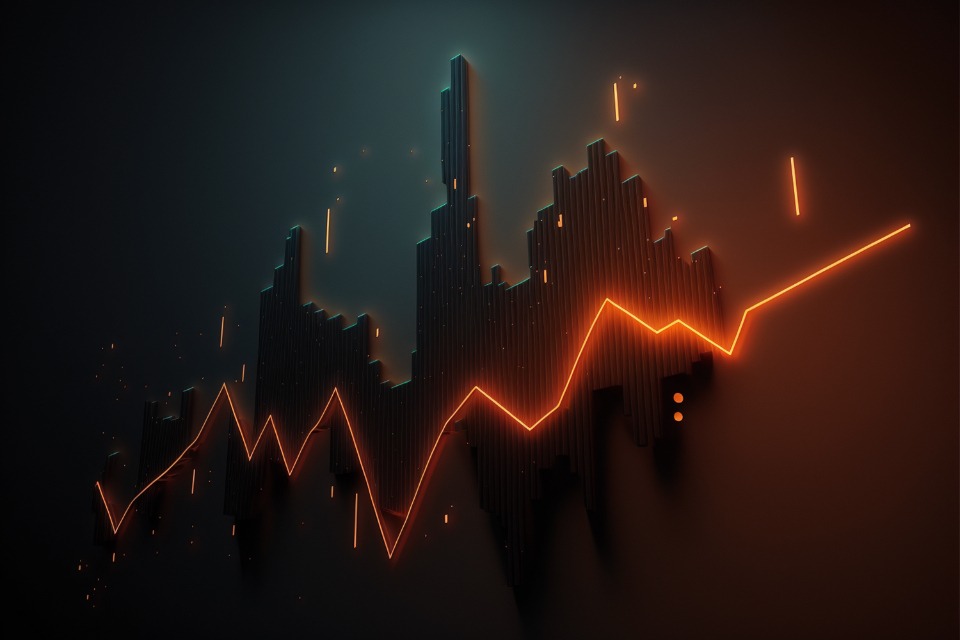 Strong Fundamentals and Analyst Predictions
Tanla Platform's stock performance is further underlined by the fact that it is trading higher than various moving averages. Its 14-day relative strength index (RSI) sits comfortably at 60.79, indicating a healthy demand for the stock. A value below 30 suggests overselling, while anything above 70 is considered overbought.
The stock's price to book (P/B) ratio is 24.41, whilst its price to equity (P/E) ratio is 83.11.
This signifies the market's confidence in Tanla Platform's potential.
Analysts anticipate a 33% upside, with an analyst target price of Rs 1,448, as per Trendlyne data. Additionally, the company has a one-year beta of 0.53, indicating low volatility.
The Power of Tanla Platform Share price
Tanla Platform, formerly known as Tanla Solutions, provides an Application-to-Person (A2P) messaging platform globally. Its services encompass product development, implementation in the wireless telephony industry, aggregator services, and offshore development services.
In conclusion Tanla Platform emerges as a compelling force in the Indian stock market, underpinned by its stellar financial performance and soaring stock returns.The company's outstanding accomplishments, such as a 290% return in the previous three years and fast sales growth, demonstrate its ability to produce enormous value for investors. Investors are interested in this firm because of its history of strong financial performance and outstanding stock gains. Whether you're considering buying, selling, or holding, Tanla Platform's journey is one worth tracking closely.
As we look ahead, the stock continues to exhibit strong momentum, with market analysts and experts echoing a positive sentiment. The impressive 87% gain in the past six months is a testament to Tanla Platform's consistent growth trajectory.
Investors are presented with a promising opportunity, backed by strong fundamentals and a low volatility profile. The stock's performance against various moving averages and a healthy RSI suggest that it is well-positioned for potential future gains.
With an analyst target price indicating a 33% upside, Tanla Platform's journey is a story of remarkable success and potential. Whether you are considering buying, selling, or holding, Tanla Platform's rise is a captivating narrative to follow in the dynamic landscape of the Indian stock market.
Stay tuned, for Tanla Platform is not just a stock; it is a rising star that promises to illuminate the path to investment success in the days to come.
Disclaimer: The information in this "Stock Profile" blog post is for informational purposes only. It is not financial advice. Always consult a qualified expert before making investment decisions.