Gokaldas Exports share price: The stock market made a promising ascent today, October 5th, with several sectoral indices, including banking, automotive, and real estate, demonstrating substantial gains. At the close of trading, the Sensex reached 65,631.57, surging by 405.53 points, while the Nifty closed at 19,545.75, marking a gain of 109.65 points. In the midst of this bullish trend, Vikas Sethi, the renowned financial expert at Sethi Finmart, is advising investors to consider stocks in the cash market as a means to secure substantial returns. In particular, two small-cap gems have captured his attention – Capacite Infra and Gokaldas Exports.
Capacite Infra Share Price: A Construction Powerhouse
Experts unanimously recommend investing in Capacite Infra, a prominent civil construction company. The stock concluded today's trading session at Rs 216.40, reflecting an encouraging gain of 0.85%.
Sethi highlights that Capacite Infra operates primarily in the Mumbai real estate sector, specializing in high-rise construction. The company boasts an impressive clientele, including major players like Mhada and CIDCO, along with joint ventures with industry giants like Tata. Furthermore, it is the go-to construction firm for renowned Mumbai builders such as Raheja, Godrej, and Raymond. With a substantial order book and a projected upswing in growth, Capacite Infra appears poised for success, supported by an impressive operating profit margin of around 20 percent. Foreign Institutional Investors (FIIs) and Domestic Institutional Investors (DIIs) express bullish sentiments, collectively holding a 23 percent stake in the company.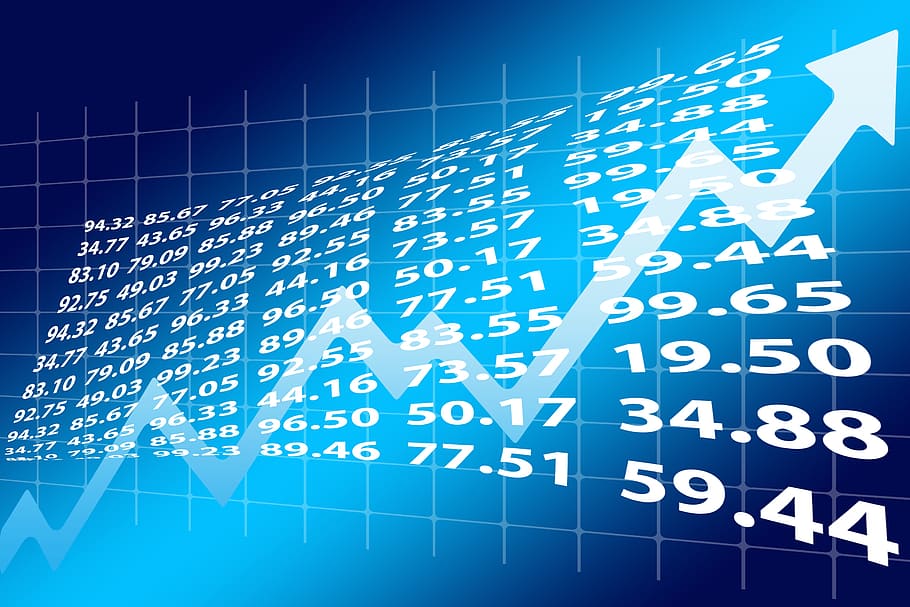 Gokaldas Exports Share Price: A Garments and Apparels Marvel
Another enticing prospect is Gokaldas Exports share price, a major player in the Garments and Apparels sector. As of today, the stock closed at Rs 791.85, registering an impressive gain of 2.72%.
Sethi emphasizes that Gokaldas Exports ranks among India's leading apparel exporters, boasting an enviable clientele that includes numerous international brands. The company's prominence is underscored by the fact that a substantial portion of its sales, approximately 65-70 percent, is derived from the lucrative U.S. market. Additionally, a staggering 85 percent of its revenue is generated through exports. Gokaldas Exports has further strengthened its position through recent capacity expansion, including the establishment of a new unit in Madhya Pradesh, with plans for an additional unit in Bangladesh. Benefiting from the "China Plus 1" strategy and the Production Linked Incentive (PLI) scheme, Gokaldas Exports stands to gain significantly, particularly if an agreement with the UK is secured.
Gokaldas Exports Share Price Remarkable Performance
In contrast to the struggles faced by numerous companies amidst the global economic uncertainty, Gokaldas Exports has exhibited remarkable performance throughout the current year. The company's shares surged by 20 percent following the announcement of its acquisition of Atraco Group, reaching a trading price of Rs 735.35. In 2023 alone, the stock's value has escalated by over 100 percent, reflecting its impressive growth trajectory.
Atraco Group, established in 1986, serves a diverse clientele, catering to the needs of every age group with a wide range of clothing, from shorts to T-shirts. The Dubai-based Atraco reported a revenue of $107 million in 2022, accompanied by a net profit of $7.2 million. Gokaldas Exports' Vice Chairperson and Managing Director, Sivaramakrishnan Ganapathy, disclosed plans to finance the $55 million acquisition through a combination of loans and internal resources. Ganapathy also envisions substantial growth prospects, targeting a revenue of Rs 3,500 crore to Rs 4,000 crore by FY 2026, with scope to enhance the EBITDA margin by 150-200 basis points, given Atraco's current EBITDA margin of 10.5 percent.
Record-Breaking Stock Performance
Gokaldas Exports boasts manufacturing sites in Kenya and Ethiopia, with Kenya providing duty-free access to the US market, while Ethiopia enjoys the same privilege in the European market. Ganapathy anticipates significant cross-selling opportunities arising from this acquisition, with a notable increase in the one-month return of Gokaldas, currently standing at nearly 40 percent. The stock is trading at an all-time record high, reflecting its exceptional performance.
Capacite Infra's Stellar Returns
Capacite Infraprojects has been a standout performer, delivering returns of up to 166 percent in the past year. Moreover, the outlook remains positive, with the potential for further gains exceeding 50 percent. In comparison, traditional investment options like bank Fixed Deposits (FDs) or post office schemes offer far less promising returns.
On a quarter-on-quarter basis, Capacite Infraprojects witnessed a remarkable 68 percent increase in revenue and a staggering 235 percent surge in net profit during the October-December quarter. Buoyed by a robust order flow and ongoing projects, the company is poised for further stock price appreciation. Capacite Infraprojects' management has set a revenue guidance of Rs 2,000 crore for the financial year 2021-22, fueled by a robust order book and a multitude of ongoing projects.
Debt Reduction and Strong Order Book
Notably, Capacite Infraprojects has initiated a process to reduce its debt, targeting Rs 260 crore in the first quarter of the upcoming financial year. During the previous quarter, the company successfully repaid a loan of Rs 370 crore. The firm boasts an impressive roster of clients, with orders from prestigious names such as Oberoi, Godrej, Brigade, CIDCO, BSNL, K Raheja, and Brookfield. As of December 2020, the company's order book stood at an impressive Rs 9,150 crore.
Exceptional Returns for Investors
Investors in Capacite Infraprojects have reaped the rewards, From a share price of Rs 72.75 per share on NSE on March 27, 2020, the stock surged to Rs 212.25 on october 5, 2023, translating to a remarkable 191 percent return.
Future Potential and HDFC Securities Recommendation
HDFC Securities, a reputable brokerage firm, recommends investing in Capacite Infraprojects, setting a target price of Rs 320. This estimate implies a further 57 percent gain from the present stock price, confirming the stock's bright future.
Disclaimer: The information in this "Stock Profile" blog post is for informational purposes only. It is not financial advice. Always consult a qualified expert before making investment decisions.